Legal Executive Assistant III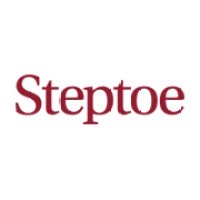 Steptoe & Johnson
Administration, Legal
San Francisco, CA, USA
Posted on Friday, September 15, 2023
Steptoe & Johnson LLP, a Washington, DC-based Am Law 100 law firm, is seeking a Legal Executive Assistant III to perform complex and specialized legal executive assistance and clerical support to activities related to the specific work and function of the Attorneys to whom assigned.
Document Preparation

Create a variety of legal documents and/or reports required by the attorneys to whom assigned, using Microsoft Suite. E-filings in state and federal courts using ECF and various e-filing platforms through state court systems
Proofread, photocopy, assemble and distribute prepared material as required.
Prepare court documents for filing and make arrangements for messenger or courier service as required (e-filings) and Lexis Nexis (either Superior Court or US District Court).
Coordinate document production with other secretaries and paralegals
Organize documents in iManage and other firm platforms
Responsible for coordinating and scheduling court reporter, interpreter services and reserving conference rooms as needed
Must be able to search court websites for local rules and strong knowledge of California court systems

Correspondence

Originate and type a variety of engagement letters, correspondence and memoranda required by the attorneys to whom assigned by using drafts, handwritten notes or oral instructions (transcribing equipment if applicable)
Prepare email correspondence on attorney's behalf to clients and internal attorneys and staff
Communicate, collaborate and build strong relationships with colleagues across firm offices

Time And Billing

Input and/or edit record of attorneys' billable time into the computer billing system
Assist with printing, editing and submitting invoices through Paperless Proforma and sending invoices to clients
Daily input of working hours

Other Functions

Schedule appointments, internal/external meetings, depositions, arbitrations, etc.
Manage attorney calendars: schedule all appointments, meetings, arbitrations, depositions, trial dates and deadlines
Create New Business Intake forms through Intapp, as directed by the Attorneys in compliance with standard firm procedures
Coordinate with Records department in creating and maintaining client files
Coordinate travel arrangements through Get There, Lawyers Travel or other airline platforms: flights, hotels, transportation, visiting hotel offices and conference rooms
Process and submit expense reports
Provide overflow assistance
Non-Essential Functions

Execute other non-essential duties as assigned such as ordering lunches, assisting with conference room clean-up, overflow-assignments from Office Manager; assist in a team environment

Minimum Qualifications

High school diploma or equivalent
10 years of legal secretarial experience

Success Factors

Proficient in Microsoft Suite and must remain current on all S&J software where it impacts the responsibilities of the position.
Excellent attention to detail
Ability to manage multiple tasks and projects and complete them in a timely manner and under deadlines
Ability to exercise discretion and independent judgment in carrying out responsibilities of the job
Excellent communication skills and a friendly demeanor
Demonstrate excellent analytical and research skills
Demonstrate strong professional customer service skills
Highly motivated and organized to complete daily assignments
Must be able to be a team player
Demonstrate the ability to learn new software and procedures quickly

Work Environment

Non-smoking environment
Must be available to work beyond normal work hours
Must be able to work under tight deadlines
Available to work in the office 9:00a.m.-5:30 p.m. Monday through Friday
Low to moderate noise level
Must be able to concentrate in an occasionally noisy environment.
Manual dexterity
Must be able to sit or stand for long periods and lift and move boxes and files weighing up to 20 lbs

The anticipated base salary range for this position is $95,000-$105,000. The actual base salary offered will be dependent upon the applicant's experience and qualifications, as well as other job-related factors, including but not limited to, relevant skills, education, certifications or other professional licenses held, and if applicable, geographic location.
Pursuant to the San Francisco Fair Chance Ordinance, we will consider for employment qualified applicants with arrest and conviction records.

Steptoe & Johnson LLP is an equal opportunity employer EOE/AA/Minority/Female/Disability/Veteran. All qualified applicants will receive consideration without regard to race, color, religion, gender, national origin, sexual orientation, gender identity and expression, marital status, mental or physical disability, genetic information, or any basis proscribed by applicable statutes.