Research Analyst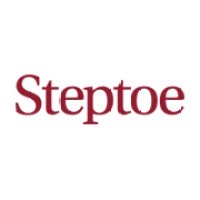 Steptoe & Johnson
IT
United States
Posted on Saturday, October 28, 2023
Steptoe & Johnson LLP, a Washington, DC-based Am Law 100 law firm, is seeking a Research Analyst to join its Research & Information Services Department. The position is based in the Washington, DC office.
The Research Analyst will be responsible for incoming reference and research requests, and will participate in the general professional research services program of the Department.
Responsibilities


Perform legal and legislative research in support of the firm's diverse practices, ensuring that questions and projects are understood, that best sources are consulted, and that research is conducted cost efficiently and effectively.
Perform non-legal, factual background research – on corporations, industries, individuals, events, etc. – cost efficiently in support of cases and firm matters.
Analyze research results and exercise professional judgment about relevance of research materials and their inclusion in the results delivered to requesting attorneys.
Communicate results in a targeted, concise response (oral or written), appropriate to each particular request.
Participate in additional departmental initiatives including monitoring and current awareness service, training of attorneys and staff, collection and database evaluation, and other special projects as needed.
Provide deliverables to clients, directly, on request, including newsletters and regular updates.
Operate successfully as a member of the RIS team, working on projects both independently and jointly, as appropriate; delegating secondary tasks to paraprofessionals; offering assistance and guidance where necessary; and following departmental protocols and policies.
Participate in the shared rotation of reference duties.


Qualifications


Master's in Library Science or equivalent work experience.
JD preferred.
Knowledge of standard legal research and specialized sources.
Strong writing skills.
Knowledge of Microsoft Office Suite.


Success Factors


Good problem-solving skills.
Self-management skills.
Intellectual curiosity


Work Environment


Non-smoking environment.
Must be available to work beyond regular hours, including some weekends and evenings
Must be accessible remotely.
Must be able to work under tight deadlines and stressful situations
Must be able to lift and carry 25 pounds
Hybrid work arrangements are available for this position


Steptoe & Johnson LLP is an equal opportunity employer EOE/AA/Minority/Female/Disability/Veteran. All qualified applicants will receive consideration without regard to race, color, religion, gender, national origin, sexual orientation, gender identity and expression, marital status, mental or physical disability, genetic information, or any basis proscribed by applicable statutes.