VP of Finance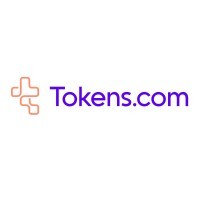 Tokens.com
Accounting & Finance
London, UK
Posted on Monday, May 22, 2023
Description
Hi, we're token.com. Our goal is to create a world where money can flow effortlessly into the things people truly care about. token.com is the fun, simple and social platform to discover and invest in the game-changing ventures of tomorrow. At token.com we recognise the positive value of diversity, we promote equality and challenge discrimination. We actively encourage job applications from people of all backgrounds.
We're a high-performance team of around 60 people. We have freedom and responsibility, a culture that encourages innovation, offers ownership and embraces knowledge sharing. We are now working as a remote-first company, arranging monthly get-togethers and regular team retreats. We also have a co-working space in London for collaboration and socialising.
As our VP of Finance you will be more than a Finance Function leader, the role is a key member of the management team, playing a vital part in strategy and operations. With P&L, Balance Sheet and Working Capital oversight, you will work to protect the assets of the company, participate in our fundraising process, ensure compliance with financial regulations, close the books correctly, and communicate value and risk issues to investors and the board.
To help you best prepare, we've outlined the interview process for this role, we aim to have this process completed within 3 weeks:
30 minute google meets call with our Talent Specialist
1 hour google meets with our Chief Commercial Officer
Online presentation of a case study to a panel
Grab a virtual coffee with another member of the leadership team
Final in-person conversation with our Co-Founders
Requirements
We've outlined below some of the required skills and role duties:
Define and execute the strategic vision of the Finance function, providing strategic decision support to company leadership
Lead and develop the finance team, planning for growth in line with the company's expansion and increasing operational complexity
Work collaboratively with the CEO and senior leadership on fundraising strategy and execution
Maintain regular communication with the board and investors, ensuring prompt, transparent reporting on the company's financial performance
Develop a deep understanding of the company's commercial model, driving top & bottom line targets and defining KPIs
Own and maintain the group financial model, providing regular forecasts and scenario modelling to the Board and senior leadership
Partner with the CEO and senior leadership team on development of the company roadmap and successful execution of the business plan
Own the budgeting cycle for the business, working with senior leadership and the Board to set budgets
Be the ultimate owner of the group treasury strategy, including FX and hedging strategies, maintaining business liquidity, and safeguarding crypto assets
Oversee treasury operations, including both fiat and crypto payments, and manage banking, brokerage, and finance relationships. Collaborate with the treasury team to identify and manage investment opportunities for the group's assets
Oversee all financial functions, including management accounting, statutory reporting, and tax, designing and implementing robust financial controls
Select and on-board with local auditors for key operational group entities, and work with local firms to ensure legal and regulatory compliance of all entities
Ensure the efficient operations of accounts receivable and payables, payroll, and other financial operations
Ensure tax compliance for all group entities, implementing and maintaining a transfer pricing regime in line with local tax regulations whilst managing UK R&D tax credit claims, maximising value in collaboration with internal stakeholders
Own the development of a scalable, fit-for-purpose finance infrastructure, working with Product and Engineering leadership
Own the implementation of BI dashboards and information resources for internal decision-makers
The experience we think you'll need for this role:
A proven track record of maintaining and scaling a finance team successfully within a fast-growing and entrepreneurial company, ideally integrating learnings from larger company environments on best practice
Previous work in a high-growth environment, ideally within a Startup / Scaleup, with knowledge of best practices in larger listed businesses
Experience working in international, multi-jurisdictional groups, preferably including the Cayman Islands, British Virgin Islands, UK, and/or Lithuania
Previous fundraising experience
Proven ability to manage balance sheet, financial planning and analysis (FP&A), and lead teams
Demonstrated readiness to support the hands-on operations of the company as required
Strong academic credentials coupled with experience gained within a top-tier investment bank, audit firm, or consulting/strategy firm
Professional accounting qualification such as ACA, CA, CPA, CIMA, or ACCA. An MBA qualification will also be considered when combined with relevant financial leadership and industry experience
Professional experience with Cryptocurrency
Benefits
What we offer you!
Our team members are rewarded well! UK employees are offered the below, and we will aim for similar elsewhere:
Private health insurance with all the fun extras (with options for your family to!)
A training & development budget that helps you to grow with token.com
25 days holiday plus local public holidays
Flexible working hours (we care about your output, not when you rock up or clock out)
Excellent paid maternity and paternity leave
Working from home budget
Top of the range hardware