Vice President of Sales - EMEA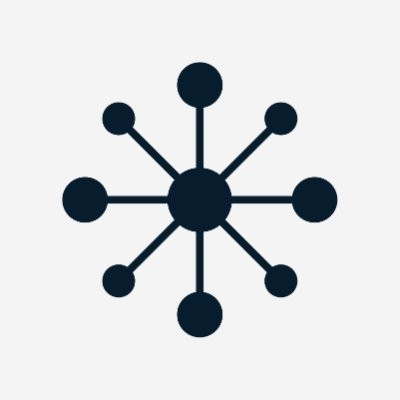 TRM Labs
Sales & Business Development
United Kingdom
Posted on Wednesday, July 19, 2023
At TRM, we're on a mission to build a safer financial system for billions of people around the world. Our next-generation platform, which combines threat intelligence with machine learning, enables financial institutions and governments to detect cryptocurrency fraud and financial crime at an unprecedented scale.
We're looking for a Vice President of Sales for EMEA to help shape and deliver on a strategy to build mindshare and adoption of TRM Labs products across the these agencies. We are seeking a dynamic and experienced leader for our EMEA Sales Team. The successful candidate will have a strong background in leading both Public and Private Sector Sales Teams.
The impact you'll have here:
Leveraging existing relationships: A candidate with a strong network within the federal civilian sector can tap into these connections to generate new business opportunities and build a sales pipeline quickly.
Understanding the unique needs of EMEA businesses and public sector agencies: A candidate with in-depth knowledge of federal civilian agencies' operational requirements, pain points, and decision-making processes can better tailor sales pitches and offer customized solutions that address their specific needs.
Building a high-performing sales team: An effective candidate can recruit, train, and mentor a sales team with a deep understanding of the EMEA markets. This team can then efficiently drive sales growth and exceed targets.
Developing targeted customer strategies: By creating and executing well-researched sales strategies tailored to the EMEA markets, a candidate can generate new leads, accelerate the sales cycle, and increase the overall revenue.
Collaborating with cross-functional teams: A successful candidate will work closely with marketing, product development, and customer success teams to develop targeted marketing materials, refine product offerings, and ensure exceptional customer support. This collaboration can lead to increased customer satisfaction and long-term growth in the federal civilian market.
Driving thought leadership and brand awareness: A candidate with subject matter expertise can contribute to industry discussions, participate in conferences and panels, and create insightful content to establish the company as a thought leader in the federal civilian sector. This increased visibility can help attract new clients and strengthen the company's reputation.
Navigating procurement processes and regulations: A candidate familiar with the intricacies of federal procurement processes and regulations can help the company navigate these complexities, ensuring compliance while also identifying opportunities for growth and expansion.
What we're looking for:
Strong knowledge of the Public and Private Sector market in EMEA.
Strong customer-facing presentation/listening skills with the ability to establish credibility with senior federal executives.
A knack for storytelling. You have the ability understand customer needs and build + convey compelling value propositions.
Builder. You have worked for a growing company, grew the existing revenue stream, acquired new clients and expanded your team with A players.
Adaptable. Goals can change fast. You anticipate and react quickly.
Autonomous. You own what you work on. You move fast and get things done.
Excellent communication. You will need communicate complex ideas effectively.
Collaborative. You must work collaboratively in a cross-functional team and with people at all levels in an organization
Experience with virtual currencies, applications, and their use in financial networks is a plus.
UK based.
The TRM way
We define high-impact targets through customer centricity, prioritization, and adaptability.
We execute efficiently to achieve our goals through good judgment, velocity, and humility.
We elevate our team's performance through integrity, apprenticeship, and positivity.
Why TRM Labs
Join a mission-driven company that's building a safer financial system for billions of people.
Do meaningful work alongside a bright and humble team.
Develop world-class products that are trusted by leading institutions and agencies.
Tackle novel challenges in blockchain, data science, and threat intelligence.
We've raised $150M from JPMorgan Chase, Visa, PayPal, Tiger Global, Bessemer, among others.
Enjoy a remote-first workplace with hubs in San Francisco, Washington, DC, and London.
Employee Benefits
Remote-first work environment, with optional in-person offices
Regular team off-sites and retreats
Competitive salaries and stock options
Premium health, dental, and vision insurance
FSA, HSA ,and 401K programs
Life & disability coverage
Generous paid time for vacation, volunteering, sick leave, and parental leave
Fitness, co-working, and home office reimbursements
Fertility, professional coaching, and mental health resources
We encourage you to reach out even if your experience doesn't precisely match the job description. Do not worry about picking exactly the right job; we can always explore other options after starting the conversation. Your passion and interests will set you apart, especially if your background or career is unconventional. Join us!