Corporate Accounting Intern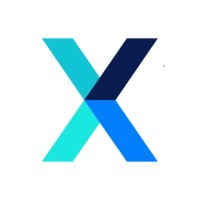 Xpansiv
Accounting & Finance
Sydney, Australia
Posted on Friday, September 8, 2023
Xpansiv provides the market infrastructure to rapidly scale the world's energy transition. The company's main business units include
CBL
, the largest spot exchange for environmental commodities, including carbon credits and renewable energy certificates;
SRECTrade
, one of the largest transaction and management firms in the solar renewable energy market,
APX,
the leading provider of registry infrastructure for energy, power, and environmental markets, and
H2OX
, a leading spot exchange for Australian water allocations. Xpansiv also provides end-of-day and historical market data and operates the leading multi-registry portfolio management system for environmental commodities.
Xpansiv.com
Job Description
Xpansiv is seeking a Corporate Accounting Intern to join our team. The ideal candidate is results-driven with a strong work ethic, has an aptitude for managing external relationships, and ability to work autonomously.
Joining Xpansiv as an intern provides you with an invaluable opportunity to acquire practical experience in the real-world corporate environment. As a member of our corporate accounting team, you will have opportunities to be exposed to operational and technical accounting transactions, comprehensive end-to-end accounting processes, IFRS financial reporting, and the intricacies of statutory audits. Additionally, you'll have the chance to further your professional development by pursuing prestigious courses such as CA and CPA, all while benefiting from exceptional mentoring and coaching. The role is suited for candidates who are looking to pursue their studies and gain practical work experience 2 to 4 days a week with flexibility.
Key Responsibilities:
· Participate in end-to-end accounting activities, from data entry to financial analysis.
· Assist in managing accounts payable and accounts receivable, including verifying invoices and processing payments. Preparing the weekly accounts payable reports
· Assist in various corporate accounting transactions, gaining exposure to intricate financial processes.
· Collaborate on special projects as needed, which may include process improvement initiatives, data analysis, or financial modeling.
· Provide support during internal and external audits by preparing audit documentation and responding to auditor inquiries.
· Collaborate with cross-functional teams across different countries, enhancing your global perspective.
Qualifications:
· Currently pursuing a bachelor's or master's degree in accounting, Finance, or a related field.
· Strong academic performance and a passion for corporate accounting and finance.
· Excellent analytical and problem-solving skills.
· Effective communication and teamwork abilities.
· Eagerness to learn and adapt to new challenges.
· A strong desire to gain practical, real-world experience in the corporate accounting industry.
· Ability to work collaboratively in a diverse and dynamic environment.
You will gain:
· Exposure to an exciting and rapidly evolving industry (ESG).
· Hands-on experience with complex corporate accounting transactions.
· Opportunity to work on IFRS financial reporting and statutory audits.
· Real-world experience and mentorship for your career growth.
· Opportunities to pursue professional courses like CA and CPA.
· A supportive and inclusive work environment.
Join Xpansiv as a Corporate Intern and embark on a journey that offers you a unique blend of learning, exposure, and growth in the world of corporate accounting and ESG. Apply today to be part of our dynamic team and kickstart your career in finance!
Here at Xpansiv, we cultivate diversity, celebrate individuality, and believe unique perspectives are key to our collective success in building trust and transparency in global efforts toward net-zero future. Xpansiv is committed to equal employment opportunity regardless of race, color, religion, gender, sexual orientation, gender identity or expression, national origin, age, disability, genetic information, protected veteran status, or any status protected by applicable federal, state, or local law.
Note to Recruiters:
Xpansiv does not accept unsolicited resumes or referrals from placement agencies, staffing vendors or other external parties seeking recruiting fees without a signed formal agreement.